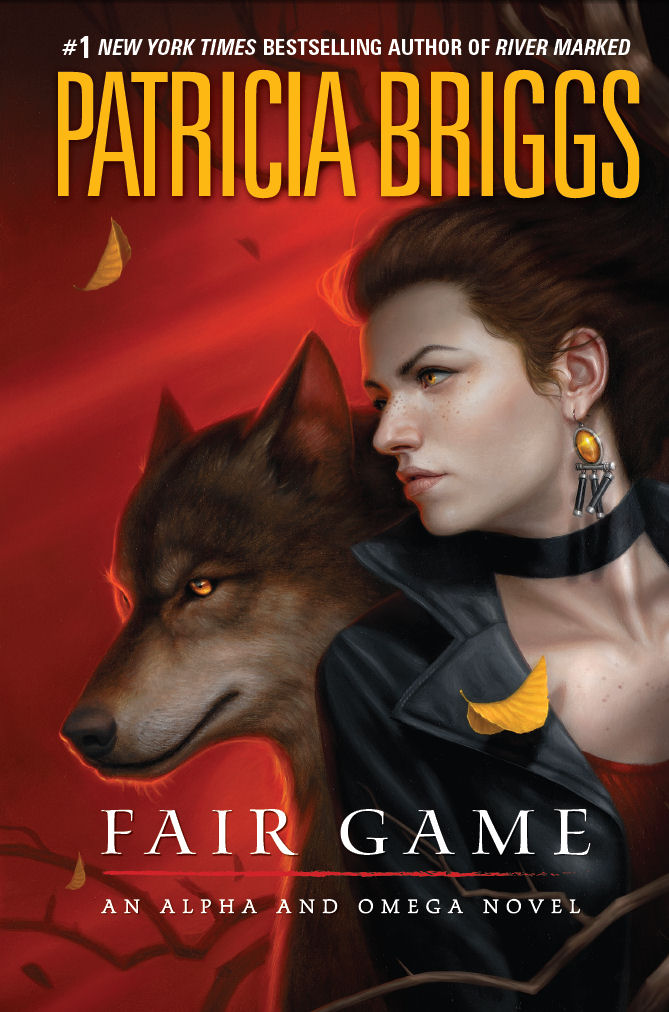 Photo credit:
Patricia Briggs' website
Okay, I'm almost positive I've done this one before, but I already explained about my obsession with this series. I'm almost done, and I have no immediate plans to start rereading it (especially since next I get to read Blindsided, bwahahah!), but one can never be 100% sure what will happen...
WARNING: The synopsis may contain some spoilers for the earlier books in the Alpha & Omega series, as well as Patricia Briggs' Mercy Thompson series.
They say opposites attract. And in the case of werewolves Anna Latham and Charles Cornick, they mate. The son-and enforcer-of the leader of the North American werewolves, Charles is a dominant alpha. While Anna, an omega, has the rare ability to calm others of her kind.

Now that the werewolves have revealed themselves to humans, they can't afford any bad publicity. Infractions that could have been overlooked in the past must now be punished, and the strain of doing his father's dirty work is taking a toll on Charles.

Nevertheless, Charles and Anna are sent to Boston, when the FBI requests the pack's help on a local serial killer case. They quickly realize that not only the last two victims were werewolves-all of them were. Someone is targeting their kind. And now Anna and Charles have put themselves right in the killer's sights...
The rules for Teaser Tuesday are:
Grab your current read
Open to a random page
Share two (2) "teaser" sentences from somewhere on that page
BE CAREFUL NOT TO INCLUDE SPOILERS! (make sure that what you share doesn't give too much away! You don't want to ruin the book for others!)
Share the title & author, too, so that other TT participants can add the book to their TBR Lists if they like your teasers!
Then hit up Should Be Reading to add your link.
And the teaser:
Since most of the tourists in front of the booth where she'd chosen to grab lunch came all the way to Anna's waist, she was pretty sure she was in no danger, but you couldn't tell it by the focused attention her mate aimed at the children.

If you can't tell that I'm looking at something on you that is precisely on level with the little ones' heads--his voice in her head had a rough purr--then you need your eyes checked.